We have some truly amazing individuals here at Inszone, who actively contribute in their community to help make a difference for others. Patty Cicogni, a Senior Training Specialist in our Rancho Cordova office, spent some of her time volunteering with the American Red Cross for the Wildfire Evacuation Shelter.
We at Inszone Insurance value our local and regional communities. Inszone team members are encouraged to volunteer for causes that are important to them while receiving pay through Inszone's Charitable Time Off (CTO) initiative. We are pleased to see the difference that Patty was able to make as a result of this company-wide program, and we look forward to seeing all of the incredible community efforts from other Inszone team members.
We took some time to ask Patty about her long-term involvement with this program and why it's important to her.
I volunteer at the shelter, assisting with meals, a safe place to sleep, and other necessities, as well as providing soap and towels for the mobile shower units, snacks, and checking clients in.
The American Red Cross is a non-profit humanitarian organization that provides emergency assistance, disaster relief, and disaster preparedness education in the United States.
Foresthill community had been evacuated due to the Mosquito fire. I worked as a volunteer at the Bell Road Baptist Church Shelter. September 8, the hamlet of El Dorado was evacuated, and the fire jumped the river, therefore I am volunteering at the Cameron Park Country Club shelter.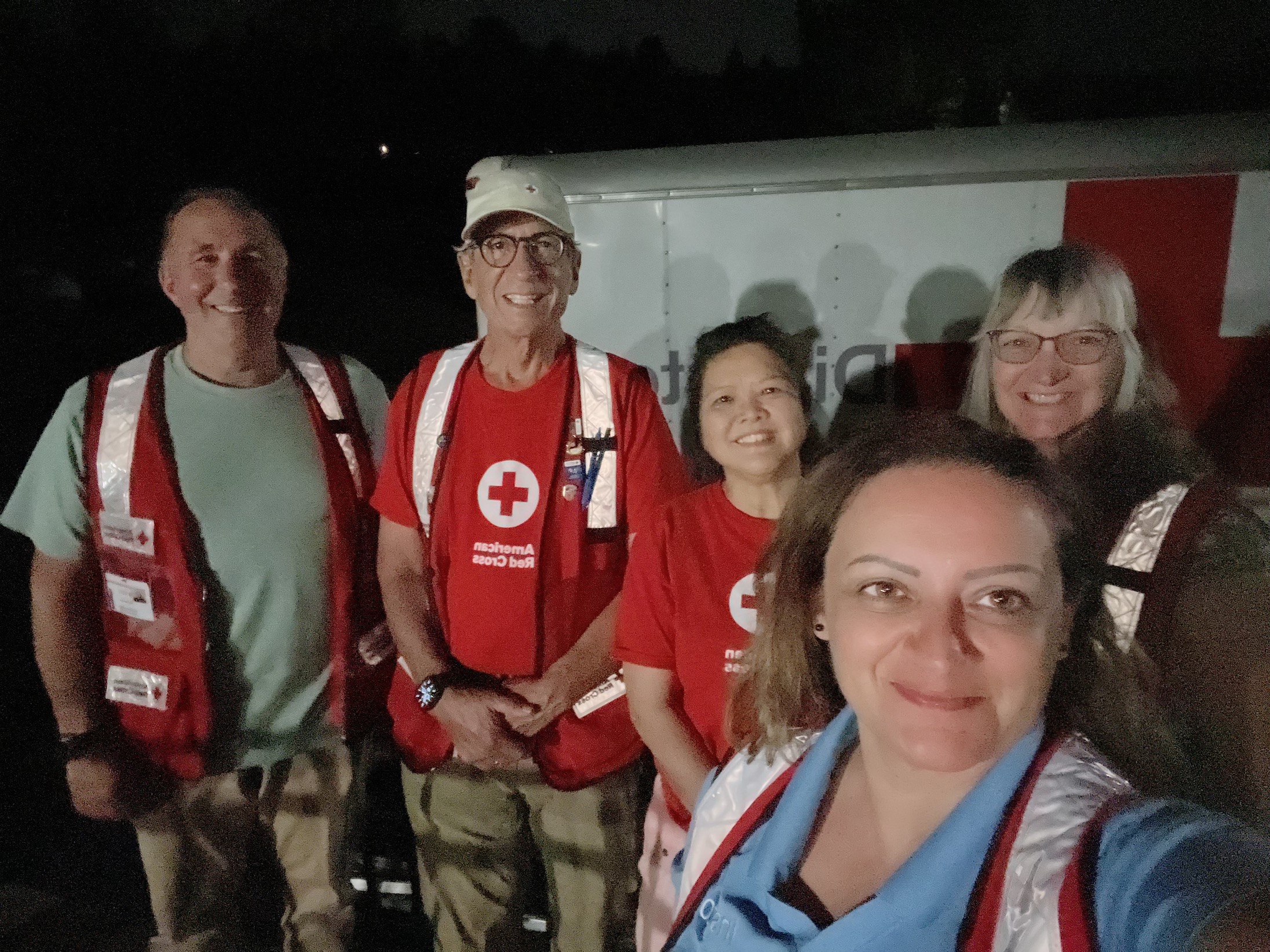 When mandatory evacuations are announced, residents are forced to evacuate, sometimes with no time to prepare. Sometimes they just show up with their clothes on. One of the Red Cross's missions is to alleviate human suffering through compassion. During this time of need, we give this and many other resources. We have licensed nurses assisting with medical needs, mental health nurses assisting with coping in difficult situations such as a fire evacuation, chaplains assisting with spiritual needs, and community partners such as Southern Baptist assisting with meals.
Inszone Insurance is excited to continue and support our employees as they volunteer with the causes that they are passionate about. Patty, we are proud of the work you are doing and continue to do to make a difference in your community, keep it up!