Zack Weinberger
Senior Commercial Insurance Specialist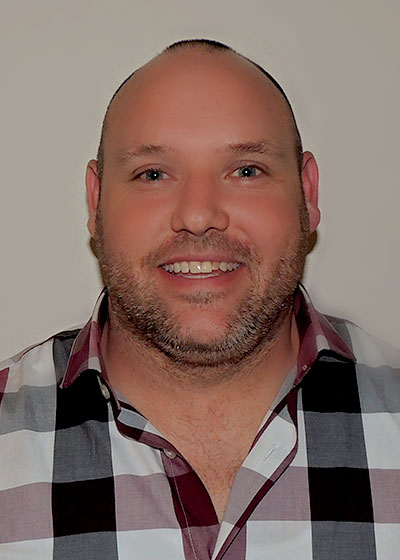 Yolanda Rivera
Zack is my to go guy . When I first started our business it was new territory for us. Zack became my educator on insurances and has helped us understand the insurance part of business. The best part of working with Zack is his expertise in the field and people skills. He has become business family and I refer him to all are business and family for insurance needs. Zazk if your reading this never change who you are your amazing!!!
Michael T Berg
Excellent service. Always fast to respond. Helpfull in so many ways not just insurance. Highly recommend Zack and Amanda.
Huajie Huang
Quickest email response and turnaround quote. Happy enjoy working with Zach!
Huajie Huang
Jesus Felix
Zack i he's really good at what he does. I'm really thankful to I have him as my broker
We will build a relationship and all I had to say that you guys have wonderful person
Helping small business like me
Thank you so much !
Alonzo McShane
Zack is always prompt and thorough with my needs. A pleasure to work with
Seth hohn
Zack has taken care of our insurance needs every step of the way. He is patient and thorough. Nothing slips past Zack. I've recommended him to my in-laws who have a large company and they love him also.
Kathleen M Houde Dave B Hoffman
He has been our commercial liability, auto, umbrella for years. he is professional, courtesious and very knowledgable in what coverages I need. Amanda is also just like him in her duties with all our certificates and renewals and verbage. I couldn't feel more comforatble with your company
Shahzad Arani
He and his team helped me to have my policy without interruption when I needed the most.
He does what he says, return calls on time.
He is great.
Melanie
Zack has been very helpful and quick with responding when we have a question regarding our policy.
Kathleen Houde
He is professional. He's available he handles all of our insurances we've even given him an iron umbrella policy. I couldn't ask for a more educated and more professional agent. You are truly blessed to happen with this employee and we are blessed to happen as our agent
Carlos M rodriguez
Zack is the best! …always returns your calls… is always on top of all my insurance needs …would recommend to all my Contractor friends!
Yolanda Rivera
Zack has been working with me for all of our business insurance needs. He is on top of all my renewals and gets me the best prices out there. He has managed to work out all my insurance to be renewed close together, so I don't have to resent all my customers new COI when one changes. I have no problem referring you knowing that you do great work! Thank you, Zack, your work ethics are exceptional if I were your employer, I'd give you a raise!
Dustin Faulk
Zack always takes care of me right away. Thanks to Zack and Inszone for your excellent service!
michael franklin
i have Zack as my agent and could noy be any happier . he has worked to get me the best price when i was new and continues to keep me bonded at a very reasonable rate. He even helped me with a minimum payment when I was down for three months due to a near fatal motorcycle wreck. my nephew is an insurance agent who recommended Zack for this need and he hasn't let me down, thank you Zack.
Kathleen Houde
Awesomeness, professional,
Marcos
Excellent service, very reliable helping me anytime
Vincent Aguirre
Zack always on top of things
Has all the answers you'll need when it comes to insuring any business small or big
Javier Cardenas
Very happy with the excellent customer service.
Thanks Zack!
Dave Hoffman
Zack is professional and knows his insurance. Very confident
Jonathan McAloon
Zach is great! Always helpful and is able to answer all my questions.
senaid tudinovic
As always, for any issue, Zak will respond even being on his way to a dentist's appointment.
I think that says enough!!
Working with him for quite a few years now for all my business insurance needs. Looking forward to many more!!
Dustin Faulk
As always, Zack provided me with exactly what I needed in a very timely manner.
Thank You
Juan
Thanks zac and Amanda excellent and very helpful service
Tracy
I have had issues every year with my audits and every single time Zack and Amanda come to my rescue. I have dealt with Zack since day one and because he, and for the last couple years Amanda, have been so great I won't go anywhere else. Inszone is lucky to have them. I am truly appreciative!
Tracy
Fernando Vaca
Zack has great customer service, he is quick to respond to any question you have. Strongly recommend him!
Krista
Zach is efficient and informative with all our needs. Very responsive and detailed.
Paul Troppy
Mr. Zach is always the best. He's been taking care of my insurance needs for years now. Works hard to keep my prices down. But will let me know when I just have to pay it. There's no way around it. He is quick to get back to you. And I can call and talk specifically to him. Or Amanda. Who are the top of the chain on my team
John Edwards
I gave Zack a 0 review as a joke. He was great. I will recommend him in the future.
Yolanda Rivera
Zack, is an outstanding agent and has been servicing our company for the last 12 yrs. His professionalism is 110 % and has been available whenever I have had a question. I have been getting many calls lately due to the fact that my Workmans Comp is coming up to renew. I tell them that I have the best agent and relationship with Inzone and I trust that Zack does whatever is needed to get me the best policies to meet our company needs. Thank you Zack!!!!!
Eduardo Perez
I been doing business with Zack for the past 4 years. He is very friendly and very helpful always ready to answer any questions I might have. Him and is associates are great in keeping me up to date with any paperwork I might need. I will definitely refer Zack and his team!
Scott Gabrielson
It was great working with Zack on both my bond and liability insurance. He was quick to respond to all my questions, and make changes to my coverage per my job requirements. Thanks again!
Claudia Hoffman
I had a good experience with Zack. He contacted me right away and started working on the quote that I needed for my business.
Rodney Williams Jr
Zach has been helping me since I got my license in 2014. Very helpful and friendly. He gives me the services I need and deals with me even if I'm always late on submitting things. Inzone is the only place I go for insurance.
Todd Fischer
Zack has been taking care of my insurance needs for about he last 6 years and always set me up right! Thanks Zack!
Casey
Zack has always been prompt at helping our business with all of our insurance needs. Hiss customer service is a 10!
Josue Urbina Pelayo
Excellent service, very prompt response.
Kevin Bowman
Zack went out of his way to ensure that my policy was ready to be renewed before my existing policy expired. I really appreciate his hard work and professionalisim!
Nick Cherenkov
Always glad to have a true professional work with us and match our needs.
Sean McLaughlin
Zach and his crew have taken care of me and my business for many years. I have a unique business set up and they work with me to get me taken care of in the best way possible. I highly recommend their services.
Ed doyle
Zack has worked hard to get my insurance and has done a good job overall.. thank you
Goran Pelivan
I have been working with Zack Weinberger for several years and it's been an excellent experience. Knowing there is someone who is knowledgeable and trustworthy who is handling all of our insurance is a great feeling. He is always professional, reliable and responds promptly to all our needs.
Chad Hartman
I have been Zack's customer for a few years and have found that I'm getting the service I've been looking for and that the prices are fair. In the past I've noticed that his returned phone calls have been prompt and questions are answered clearly. I would definitely recommend Zack to anyone on the commercial side needing those services. I'm looking forward to using Zack's as I move forward with my growing list of customers.
Jessie Salazar
Zack goes above and beyond for our insurance needs all the time.
Mary Kasson
I know that not only during our renewal process but throughout the year Zack is providing us with the best. I trust that he and his team are always looking for the best policies at the best price to fit our business needs.
Dmitriy Y
Zack helped me with General Liability & Workers Comp. He is super helpful and on top of things. Always responds fast. It's a big pleasure to work with such an amazing professionals! Thank you so muck for all you help!
Jorge Quezada
Always great talking to Zack
His on top of his game
Shahzad Arani
When my workers comp was canceled, he did excellent job to get me new one very fast.
Juan Gonzalez
Zack has help me with my insurance needs since I started my business 6 years ago he is the best always has found the best price and what fits my business I highly recommend him.
Juan Velasco
I wanted to leave a review on Zack's outstanding support in getting the liability insurance. I appreciated his patience with answering every question I had and he was speedy with his responses and any other additional support. I am very satisfied with the services I received from Zack.
Thank you!
– Juan
Agustin Lorenzo
Zack has helped navigate our insurance options with ease and professionalism, and nothing tops the peace of mind that comes with that.
Mary MaliMali
Zack was extremely helpful while I was searching for Workmans Compensation insurance. He followed up occasionally and was ready to answer my questions in a very professional manner.
Allen McShane
Zack has been servicing my business for quite a few. years now. He is. Quick to respond and is most helpful in all areas of insurance. Most excellent service and glad to know him
Rick R. Lachmiller
Zack and his team are the best at handling all of my business insurance needs!
Robert Maiolo
Zack is a great guy.
I own and operate a plumbing business .
Zack let's me know when my policies are up for renewal and always gives options on competitive rates.
Thanks Zack
Julie Salik
Zack has been our commercial agent since we started our business in 2014. He knows his stuff and explains it in a way that I always understand. He's patient, thorough and smart. He's also very responsive and that is an important attribute. We love Zack.
Kenneth McLeod
Zach was a pleasure to work with. He was knowledgeable and very thorough. He met all of my companies needs for Insurance and bonding. Every time I need a COI he is always quick in responding to my clients needs.
Thank you Zach!
Senaid Tudinovic
Great guys to work with, best costumer service. Quick response for any information or updates needed. Working with the crew for quite a few years now. They will get you the best rates and deals you can get.
Keep up the good work and stay peaceful!!
Fernando
I renewed my liability insurance with inszone and Zack and Amanda took care of it in a very timely manner. They have great customer service!
Eduardo Perez
We are a small tree service company in California with not alot of experience when it comes out to insurances and coverages. Zack and his team have always provided us with great services explaining everything clear since the beginning. He has always kept track of reminding me when things are due and renewals are coming. I will definitely continue to do business with Zack and the whole Inszone team.
Bryan Wilson
Zack and Amanda have been an excellent team servicing all my insurance needs. All I have to do is call, email or leave a voice mail they are all quick to respond. I never worry about my insurance requirements anymore. Zack and his team get 5 stars.
Mike Berg
Always willing to help and will always either answer phone calls or return them very quickly.
Tracy
All I can say is Zack and his team are THE BEST! He responds to e-mail or phone calls immediately. There have been occasions when I think something is a big deal and Zack makes it easy! I've never had an issue he can't help me with. Honestly, he is why I wouldn't consider another insurance company. Customer service is everything and he crushes it!
Gary Borak
As an ongoing partner, Zack has continuously gone above and beyond to help is every way possible to bring this company insurance services on demand and as required by our demanding clientele, as well as all the other aspects to this business. He has provided us excellent service and knowledge relative to his expertise, ongoing. We are in great shape as a direct result of his attention to our account with this insurance firm.
Stephen Petitjean
I am a small business owner and had no experience in dealing with work comp or liability insurance and Zack and inzone have been so helpful and patient in guiding me through the process. I highly recommend this team.
Kurt Frank
They do a great job for me always very professional return all my emails or phone calls and gets me the insurance that I need at a timely fashion highly recommend them to anybody
John Lundy
Always efficient and professional
Daniel Akhribi
Presentation as the quote was really clear, really fast return, great communication. Not much to say beside that the whole process was fast, precise with a really competitive price.
Jennifer Riddick
Zach was a true professional and help me with everything. He helped me get some renters insurance for a year which helped me secure my position. I have not tried other companies, but Zach made it very easy to understand in the process was smooth.
Maksim Manuylov
Inszone insurance has been providing my company workers compensation and commercial auto insurance for 4 years already. Zack and his team is the best! He is always on top of things and always gets back to me within a few hours. When renewal is coming up he and his team always reaches out to us a head of time and starts looking for better rates for our company. I would 100% recommend Inszone and Zack to anyone. Keep up the good work!
Michelle Williams
Always prompt customer service from Zack for the past 5 years, he keeps our company fully covered with all our insurance needs. Thank you to the entire Inszone Team 🤩!
Dustin Faulk
Zack has helped me out for the last few years with my insurance. He has always been helpful, polite, and responsive. Thanks for everything to Zack and Inzone
Sky M Gutierrez
Having Zack as an agent has saved me time and money. Whether issuing my license bond, liability insurance and commercial vehicle coverage Zack with his team of Amanda and Aranda are on top of my needs every step of the way. Highly recommend this team and Inszone Insurance.
Richard Hemphill
Zack was referred to me by my Business Manager who was disgusted with the lack of service I was getting from my current agent. She made a call to Zack and he immediately involved and not only provided me with great communication and speedy service, but saved me a substantial amount of money on my policy.
Rose Baker
I have been using Zack's services for years. He is si.ply, THE BEST agent out there. He is personable, professional, reliable and always on top of any type of insurance requested. I always refer his services to my own clients since I am confident Zack will not only take care of their insurance needs, but also treat them as a valued cluent.
Fredy Rosales
Zack has provided an efficient and excellent service for year helping my business to stay on top.
He is very knowledgeable and reliable, I highly recommend him and Inzone for any of your insurance needs. Thank you Zack
Victor Rivera
Zack its a very prifesional and friendly agent, he's always ready to help with all your needs.
Garrett C.
Zack and his team have been absolutely AMAZING in providing my company with ALL our insurance, workers comp, and bonding for nearly 5 years now, and I couldn't picture not having these guys in my corner!! Zack and his team have earned 100% trust and faith and you could not pick a more honest, like-able guy. Keep up the great work! And THANK YOU for always staying on top of everything…
Paul Troppy
Zac is the man. He has always been available to my business and me for all our needs. We can talk about products that he offers and get just the right insurance that I need. He and Amanda are a team. They always let me know in advance when I have something due or needs my attention Because of them I am never late on any payments. I love his personality and attention to detail. They they treat me as I treat my clients. Like family.
Jesse Mason
Zach is the only person I will use for my insurance! He dose a great job and especially when it comes to custom insurance requires for specific jobs he can get it done fast, accurate and submitted all in time. Thank you Zack!
Bobby Runyan Jr
Zack is on it, always! He always answers his phone, and if he doesn't he calls you right back. He's extremely attentive to your needs and knowledgeable about his industry. I highly recommend Zack for any insurance needs you may have.
Phillip Saris
Zack provided an efficient service, changing my workers comp policy and acquiring me a new liability insurance policy, saving me
Money switching from my old provider.
SALVADOR PATINO
he's been my agent for many years and the treatmem
Treatmentt that he has always giving me its first class all the time
John Rodgers
It was great working on my insurance needs with Zack. He is awesome!
Marilu Rosales
Zach has been a very helpful person through our process for a GLI and bonding. He has always called me when there's any problems with our insurance/ bonding. He is very patient with clients explaining the process for obtaining an insurance, which for us that has been a big plus. We highly recommend him for your GLI/ bonding needs.
Fredy
When first open my business in 2014 , I have no experience shipping liability insurance , after I call few companies and finally I speak with Zack he whit all his experience and his professionalism help me to get my business insurances since that time I am insured with inszone
Cesar Diaz
It is always great talking to Zack. He is very helpful and willing to answer our questions. We appreciate him for everything he does.
Tammany Brooks
I just recently started working with Zack. He has been extremely professional and incredibly knowledgeable with every question I had for him. He helped me with commercial auto, workers comp, and umbrella coverage insurance and made the process quick and easy. I needed the insurance to go on a big job we had coming up in a few days and he got everything to me within two days. If you are looking for someone who wants to help, look no further than Zack.
Craig Wagner
Zach is a awesome agent, makes everything go smoothly, and takes care of all my insurance needs. Thanks man, I appreciate it!
Brian Oliver
Zach always returns calls and walks you through the process of obtaining GLI and bonding. I highly recommend Zack and his team for all your Ins needs…
Raymond Jackson
Very nice and courteous. Zack was on it. Never kept us waiting always available. Thanks
Josefina Rosales
We have been working with Zack since August of 2014, inception of American Plumbing Solutions, INC. He is just as efficient, excellent, courteous, friendly, super quick, and knowledgeable concerning ALL of our business insurance needs. He takes care of our GEN LIAB, Worker's Comp, Commercial Auto, and Bond. Zack I can not thank you enough. You are always there when I have a question and I really appreciate that. I would also like to thank your wonderful assistant, Amanda Moore. She is just GREAT also. Thank you!
Brian Thompson
Zack has been great to work with for all my needs General Liability, Workers Compensation coverage as well as my bond. He and Amanda are always ready to help, responds quickly to phone calls and emails. The positive approach and easy to talk with back in 2015 had me sold.. Thank you
Maria Stites
Zack and his team are absolutely AMAZING! They have helped me obtain and maintain General Liability and Workers Compensation coverage since we started in 2015. Zack is always a call or an email away and response quicker than I do. I appreciate his patience with me and ensuring that I understand the coverage we are getting. He has always been very quick to turn around requests to add and additionally insured to the certificate for our projects that require so and has recently assisted in helping me obtaining coverage for our newly purchased excavator. Natasha and Amanda are informative, very helpful with any questions I may have, and always remind me when I have forms or reports due (which has saved me more times than I count). I have never had any intention on going with any other company and have always highly recommended Inszone Insurance Services. Amazing company and outstanding staff!
Frances Valdez
Zack has always always returned my call or email quickly. He is ready to help , always with a positive approach. Amanda also great with assisting him with our needs. Thank you
Caroline Millson
When we first opened our business in 2014 we could not find any company or agent to assist in obtaining Workman's Compensation at a reasonable rate. Zack was able to assist, worked incredibly hard to set up our WC insurance, and has been a great support and agent since then. I would highly recommend him.
Horacio Garcia
I have been with Zack and Amanda for 2 years, they have my Auto Commercial and Workers Comp. It has been really smooth working with them. They gave me a variety of information and options to chose of insurance carriers. They have been very friendly since the beginning and so far I haven't had a problem with them. When I request new certificates they take care of it right away, sometimes even on that same day. I ranked them with 5 stars because they have been very helpful to me. I recommend them to anyone who needs insurance.