Rotunda Llopis
Personal Insurance Specialist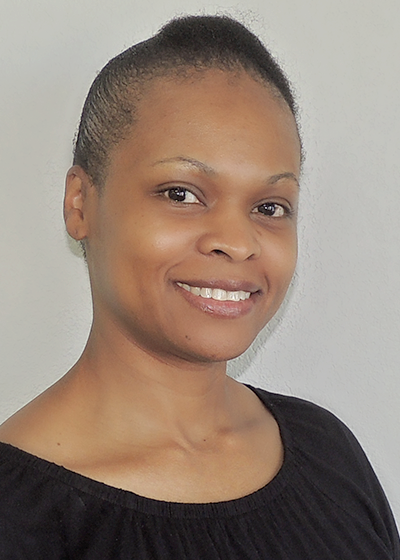 Dwayne Patton
She was very professional and efficient
Elizabeth
I'm very happy with the excellent service she rendered me. She's very patient and knowledgeable on what she's doing, ready to answer my questions with clarity. She acts fast, my escrow officer got the declaration page in a few minutes. Will definitely recommend her to others needing insurance.
Donnie R Elliott
Just wanted to say thank you to Rotunda for being patient with me and providing service that I haven't seen in years.
Thank you
Lakesha Davis
I appreciated your professionalism and how quick you were to respond & made sure that my needs were met. I appreciate good customer service, thank you.
RICK
HAD A VERY GOOD WORK EXPERIENCE WORKING WITH ROTUNDA.. she was very informative, honest, patient. & business oriented…..
Ione Jackson
Rotunda, it was a pleasure working with you on reviewing my homeowners and earthquake insurance. I give you 5 stars!
Deirdrea Shanahan for Margaret Manion
I rate "10" for customer service. You were wonderful, friendly and understanding and we thank you so much.
Ghanem & Amal Mazahreh
The best agent I have dealt with in the past 40 years. I was happy with the service and everything went smoothly thank you.
Kelli D
Amazing and knowledgeable
Steven Waralak
Rotunda is awesome and does a superb job with servicing. Thank you.
Marcus Mager
Everyone in your insurance office is so pleasant, and my agent Rotunda gives me great service. I can't wait to continue our business relationship. Thank you.
Ronald Drizin
Of all the insurance agents i have worked with over the last 48 years; Rotunda ranks within the top 5. She is professional, knowledgeable, amicable and many other positive adjectives to describe her. Your company may have the best agents, but Rotunda is the best of the best. You're lucky to have her as an employee. Thank you, be safe
Thomas Rodgers
Rotunda is very professional, courteous, kind and patient. In fact, my neighbors asked about insurance recently and I let them know how satisfied I am with the service I receive & with my rates with Mercury Insurance. Thank you.
Kim DeYoung
Rotunda patiently answered all of our questions about our homeowners policy. She was knowledgeable and had a positive and pleasant interaction style.
Marc Lombre
Extremely knowledgeable and very nice. I had a great experience.
Garrett Sylwesiuk
You were extremely helpful, and answered all of the questions that I had. I would refer my family and friend to your agency.
Curtis Gillam
Service received on 1/16/2020 was great, and I would absolutely refer my family and friends for an insurance quote. Thank you.
Michael Brown
1/15/2020
I received a phone call from Rotunda Llopis in Vacaville informing me my policy with Gateway Insurance was expiring soon. Rotunda helped me update my policy after explaining to me that Inszone Insurance had acquired Gateway in 2019.
It was a pleasure working with Rotunda on this matter and I look forward to working with her in the future.
Thank you again.
Brian King
On 1/6/2020, I was happy with the service & time spent on my complex insurance matter.
John Dudley
You were very helpful and informative. I would refer my friends and family for insurance!
Miguel Medina
I felt that the notification was on time with looking into my alternatives with my insurance. Basically we were able to complete everything in one office visit. Thank you!
Clifton Davis
My interaction with Rotunda was that of a person/agent that was knowledgeable, professional yet friendly. I contacted Rotunda on 9/11/2019 and she promptly responded on 9/11/2019.
She provided the information I needed and also advised me of my options in adding another vehicle to my policy. My transaction went smoothly and timely processing.
Anitra Lewis
Rotunda is very accurate and provided excellent customer service. I had a friendly, pleasant, and professional experience with her and would refer others for insurance. I'm glad to connect my car and home insurance with Mercury Insurance. Thank you!
Brisban Randy Millet
I love the customer service from Mercury Ins / Inszone Insurance and I'm so happy that I switched from AAA to your company. Thank you!
Richard Boston
Rotunda provided excellent customer service and I would refer other to Gateway Insurance Agency.