Ross Comly
Commercial Insurance Specialist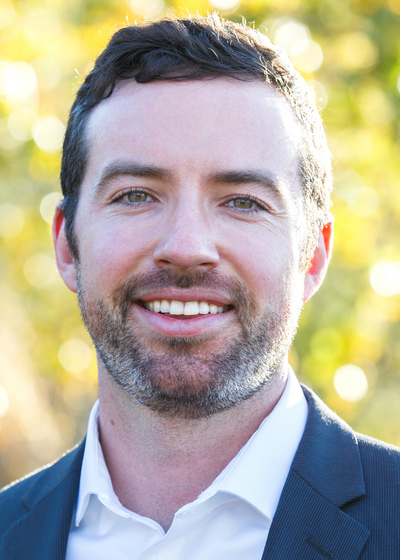 John Leo Peckham
Outstanding Service!! Very Prompt!! Follow-up was exceptional.
Gayle M. Spelts
I bought a new gold ring and needed to add it to my policy. Ross did this very efficiently, so I don't have to worry about coverage in case of loss .
Thank you
Peter Rolland
Thanks, Ross for helping us transition insurance from Scott Anderson Agency LLC, which was bought out by Inszone (at least, Scott's clients including me were now being handled by Inszone. You helped us generate better policies on properties in Colorado and Arizona. You were always quick to respond and took whatever time was needed to bring us up to speed, even though we asked an awful lot of questions, and you got us results.
Vicki Ford
Ross went out of his way to be very helpful. Thank you for your service.
Fred & Joan Goodspeed
Ross is great to work with and I am confident that he has my best interests in mind for insurance. Good communication and follow thru as well!
Catherine Chamberlain
Ross is the most communicative and quick responder that I have ever had in the insurance world. He answers all my questions and is more than willing to clarify anything. He is on top of making sure we are getting the best price as well as keeping things up to date with my mortgage company. I wish there were more than 5 stars because he deserves more.
philip silkoff
Expert and timely response to all my emails and calls. Inspires a feeling of confidence
Samantha Phillips
Ross has been providing us excellent support this past year. He is always very reachable via phone, email, or text. Highly recommend.
Darren Hatterman
I was changing auto policy from another company. He was able to get back with me quickly on a quote and was able to save me a $150 every six months and $400 a year on my mortgage insurance in a bundle package. Ross had answered all my question needs. Very polite.
Elizabeth Dohner
Ross provides excellent service. He has a great response time when you need something figured out. He also works to find you the best deal and makes sure you are happy. I highly recommend him as an insurance agent.
Julie Eckert
Ross was very helpful in addressing my questions regarding my policy.
Rand Zimmerman
Ross Comly was very helpful in a search for my policy. E mailed it to me while we spoke. Great representation on behalf of your company!
Robert Bowie
Ross answered all of my questions and provided excellent professional service.
Daniel Bowerly
Ross and I worked together to solve an issue with my mortgage company. Ross communicated frequently and stayed on top of the issue until it was resolved. He was always courteous on the phone and professional.
Barbara Ernst
Ross researched and answered a question I had really quickly. And got back to me within an hour. Nice to get such efficient help.
Cynthia Holden
Ross found a better setup for our insurance (without me asking), resulting in a refund to us of over $200! This was a big surprise, and the timing couldn't be better.
I really appreciate Ross as my insurance agent.
–Cindy Holden
Russell french
Ross was very helpful and satisfactorily answered my questions.
Dale Miller
Always responds promptly and is willing to go the second mile to help. Very good experiences with Ross!
Grace S
Ross was outstanding to work with- he was quick to respond to my multiple inquiries, and provided support when I had follow-up questions months down the road.
A+++ service!
Susan Bergren
Extremely easy and fast. Ross answered all my annoying questions:)
Jennifer Leichner
Ross was extremely helpful answering a question regarding auto insurance while driving in Europe. He didn't know the answer immediately so he found out and got back to me quickly with a "correct" answer. I found Ross to be professional, knowledgeable and friendly.
Corinne Harmon
Ross was extremely helpful with helping locate some documents that I needed. The issue was resolved quickly and professionally. I appreciated his support and understanding nature.
Denny Fields
Ross was timely on return call, helpful in understanding the options and very good at executing my final decision.
Erin Day
Ross has been extremely helpful. I was sad to learn that my friend who had brought me to this company had sold it, however, the service, understanding, and commitment that Ross showed was above and beyond! I felt heard and understood. He followed up just as he had promised. Incredible customer service!
Bradley Steckler
Ross has been excellent to work with. He is responsive and answers all questions in a timely manner.
Jewel Reed
Ross was quick and helpful with adding a vehicle that we just purchased from the Dealer. Took him just a few minutes and we had the Evidence of Insurance ready for the Dealership. Thanks for the quick and friendly service!
Bonny
Ross helped me out so much, when realizing I had a terrible home owners insurance plan. He helped me get the best coverage for my area. He was prompt and everything was very convenient. I really appreciate his time. Thanks, Ross.
Philip Silkoff
Ross from the beginning has been very responsive and understands all my insurance needs
Adrian Waller
Ross has always been attentive to our insurance needs. It is good to have someone who is reviewing your needs and letting you know changes before issues arise. Thanks.
Jason M
Ross has been very helpful and prompt with my questions and changes to policy the past year. Appreciate his service!
John
Ross was professional, good listener, knowledgeable and courteous. Went an extra mile and was patient to answer my questions.
Martin Wenger
Ross has done a great job in getting us the the corect coverage for our home and autos. He promptly responds to all of our inquires whether it be for a claim or questions about our coverage. It is always a pleasure to work with Ross.
Melissa
Ross was so helpful with our insurance renewal. He took the time to help my daughter understand her insurance policy on a Saturday morning. Thanks Ross!
Darrell Myers
Excellent clear and concise communications of how different insurance companies would befit the cost of car insurance for myself and grandson and coverage on our cars.
Great job Ross