Patty Cicogni
Senior Commercial Lines Account Manager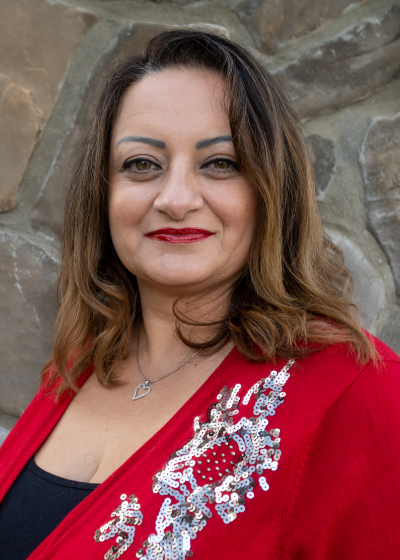 Mark
We are in the Cannabis Business. Being a new legal business it can be challenging putting together the correct package to remain in compliance. Patty is our go to person with regard to our insurance needs. I highly recommend Patty and Inszone.
Margaret K
Patty worked diligently to find a renewal policy for my mixed use property. She always kept me informed as to where she was in the process. It has been a pleasure to work with her.
Loraine Holmes
Pattie cicogni provided Fast Excellent Customer Service!
It was a pleasure doing business with her!
Kevin Spring
I am thrilled to have met Patty and she made the process so easy and that resulted in having me leave my other broker. She was proactive and assertive and together we got the job done
DS
Prompt response & Detailed Explaination
Drew
It makes complete sense that Patty won employee of the year. She is incredible.
Phuong Huynh
Patty has consistently gone above and beyond our expectations. Thank you for all your help!!!
Bhavin Shah
Great follow-up and responded to every question really well
Collin Davis
Patty has been an immense help throughout my entire experience with her. From breaking down explanations as simply as possible, to taking my calls out of the blue, and being calm & reassuring. Going above & beyond to ensure that our needs were taken care of.
holly millar
Once again, Patty and Joe hit it out of the park. Patty found a policy which saves me $1000 with equal terms. And she is always cheerful and pleasant on the phone. It is a pleasure to do business with Patty and Joe!
Iveline Bencosme
Patti is a pleasure to work with. Extremely responsive and very detailed when sending out information requested. Thank you Patty!
Richard Hiraga
The whole team at InZone are amazing, they have allowed us the ability to concentrate on the very important parts of our business, while Patty and Joe make sure we are protected. InZone is an extension of our company and we trust them with all our insurance needs and more. Patty insures we stay up to date with all of our policies and needs. I could not give a higher recommendation to this company and to Patty.
Phuong Huynh
Patty is very responsive and helpful.
Beth McKey
Patty is gracious, responsive, and very helpful. She knows her stuff and goes out of her way to make it work for you. I could not ask for better service. I hope to continue working with her for years to come.
David C
Patty was amazing and extremely helpful during the entire process for our business. She went above and beyond helping us get the best policy for our company. She went above and beyond and her knowledge was very impressive.
Thank you so much Patty Cicogni
– Don't Take My Crayons Inc.
Holly Millar
Patty was efficient and thorough in her work. She showed great intelligence in her attention to my problems, and in finding the solutions. Her written work was spot-on. Furthermore, Patty was warm and professional at the same time. She was/is outstanding. I hope that she gets the recognition she deserves.
Sheree Swanson
I am a new small business owner and really appreciated the customer service I received from Inszone to get the General Liability and Professional Liability Insurance I needed.
Thank you to Patty Cicogni and Zack Weiberger.
Joane Gahegan
She is simply awesome! Whenever we have a Rush/Urgent request she is right there to get it done! Even if not an emergency she is always prompt,! Very friendly, courteous, professional & definitely a huge asset to your organization!
David Salonen
Patty is always the prompt and very courteous.
Her professionalism and knowledge is outstanding.
I would recommend her highly
Debbie
I totally value the professional attitude and knowledge that Patty has of this business. I have worked with her over the years and she has always come through for me in whatever the need for insurance for any project that I may be working on. Her tenacity and sense of
priority has never changed and is the reason that I have referred her and your company to other companies to use for insurance.
I will always use Patty and Inzone until I retire…….
Frankie Santamaria
Excellent and efficient service.