Maxwell Cusator, CLCS
Senior Commercial Insurance Specialist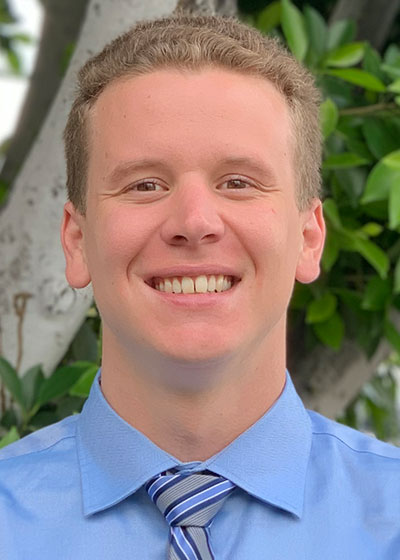 Sohayle Mohabat
Thank you Max! Appreciate your professionalism and prompt attention to my requests. Great working with such a pleasant and knowledgeable agent!
Casey Sulick
I was very impressed with how quickly I was provided insurance rates and how easy he made it to find the right coverage that fit my needs. I highly recommend him for any insurance needs.
Michelle Iseko
Maxwell has been great from the start. Great communication, excellent customer service, very responsive. He is the top reason we have continued with this company.
He's definitely the right guy to have on your side when dealing with your company insurance needs!!! 10/10
Virg
Max was very helpful , he helped me with my business insurance and was very good with communication..
I recommend you give him a call if you need help with your new business or If you have any questions ..
Kim Creedon
Max is very attentive and always respond in timely . I would recommend him to any business friend who needs insurance .
Jim R.
From the beginning, Max was proactive in addressing our seemingly unusual situation. Max is extremely knowledgeable and always attentive to our insurance needs. He is a professional with a caring attitude and never makes us feel inferior for not understanding insurance jargon. If we had to choose one thing to say it is that Max allows us to focus on our business while he addresses and resolves this 'insurance stuff' for us and that is immeasurable in our opinion. Thank you Max.
Valerie Hanich
Max has done an excellent job helping us navigate our company vehicle insurance. He is a great communicator and is always there to answer any of our questions or concerns. Thank you, Max for tirelessly looking for the right policy to fit our needs.
America Rodriguez
As soon as we were looking for an insurance Maxwell was on top of everything! When we needed a paper sign he made sure he had it by that night! Excellent job and super to contact when I needed to get a hold of him! Thanks again
Mike Pavlovich
Aside from having the whitest teeth in the office, Max was determined and successful in finding a product that met my needs and saved us a considerable amount of money. Makes me wonder what my former agent was doing for me. Thanks Max!
Alex Honadel
Took a long time to get everything together but Max was able to answer all my questions.
Hassan Nasr
I was in the process of changing my auto insurance policy, and I reached out to Maxwell to see if he could help me finding a policy that fits my needs as well as my budget. He went above and beyond and was able to find me what I was looking for. Thank you so much Maxwell for being very helpful, patient, and for being ALWAYS available to answer any questions I had. I really appreciate the amazing customer service I received. Thank you one more time, it was a pleasure working with you.
Karrie Duxbury
Holm LLC is very very appreciative of the help Mr. Cusator has provided us with in the very short time we have been with Inszone! Since day one, he definitely shows he cares for the customers and goes above and beyond to make it as easy as possible for us. (Could you imagine what our world would be like if we were all like this!)
Holm LLC appreciates you, thank you!
Dorin Glebov
Excellent customer service representative. I just started my business as HVAC contractor, and Max guided and helped me trough all the process of getting my liability insurance.
Very friendly, knowledgeable and patient. I received several quotes from different companies, but Max was the only one who sent me a professional presentation of the company, the quote and professional customer service. Good Job Max and thank you for your help!
Mykhaylo Havryshchuk
I was pleasantly surprised on the service from Maxwell and his professionalism. He helped me with insurance for my company. By the way, Maxwell provided fast and right quote for my business. Thanks!