Maritza Ganime
Personal Insurance Specialist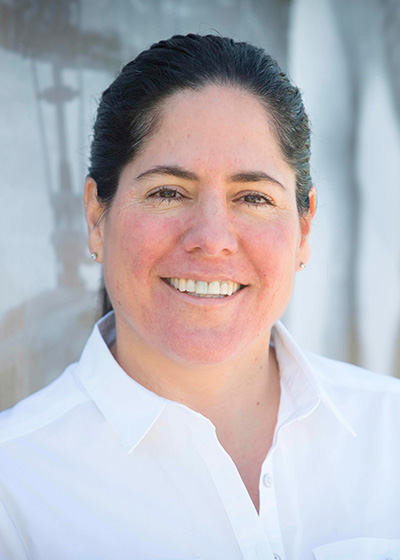 Susan Norton
Maritza went out of her way to help us get reinstated after an oversight on my part. She called back promptly and followed through promptly with everything she said she would do. She was very pleasant and easy to talk to. I appreciated her help so much and was very grateful to have someone like her to deal with because there seems to be a lack of competency in today's world. Thank you Maritza!
Dennis Pouliot
Maritza is always very responsive and helpful with the many questions we have whether it's regarding our home or auto policies.
It's a pleasure having her to rely on
Eddie Jones
I called Maritza Ganime to remove/add a vehicle on my existing policy. Maritza was very professional, knowledgeable, kind, and efficient. She addressed my request quickly and completely, and was a pleasure to work with. Thank you Maritza!
Brenda Masnack
Maritza has been terrific! Very persistent, efficient and professional on solving a difficult insurance situation for our rental home in California.
We thank her very much for her expertise!
Bill Henkel
Great service, thank you Maritza!
Jodi Peters
Maritza has been my agent for a few years now, with both home and car insurance. She offers the best guidance, always. It means a lot to me, being able to count on her knowledge and efficiency.
Marilyn
Excellent service from Maritza. She is also very nice!
Auben and David Frith
I totally goofed and missed my premium payment and realized I had been dropped by Mercury due to my late payment of one day (no grace period anymore for the great state of CA customers). On a Thursday afternoon at 4:45 pm, Maritza was able to get us a new policy for my family of three drivers. Thank you thank you Maritza (and sorry for my frustrated tone with Mercury). You are amazing.
Craig Mcvey
Always attentive and courteous. Great customer service. She goes out of her way to help me with whatever I need.
Maria Kramer
Maritza is very professional.
She always return calls and is very helpful with all my questions.
She is very pleasant, knowledgeable and always positive.
It is a pleasure to have her as my agent .
She is super!
Melissa Littlefield
Professional, efficient, honest, reliable and helpful!
Scott Wood
Maritza is always great to work with!!
Tom T Tran
Maritza Ganime has helped me update my Policy with Mercury Insurance. I removed one vehicle and added another new onw. She courteously, promptly and efficiently communicated with me to get the required information for the Policy and updated my Policy, Premium based on the vehicles changes. All were done correctly in a timely matter. I would like to give her a 5 stars for excellent policy services.
Thank you Maritza!