Leanne Exum
Personal Insurance Specialist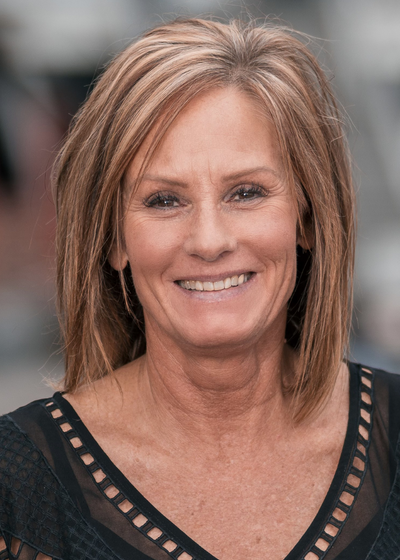 Morgan Davis
I've been working with Leanne for a few years now and she is absolutely amazing at her job! She is always so helpful and goes above and beyond to help me. She is always prompt with responses and always has answers for my questions. I would highly recommend using her services!
David Livingston
Simply the best I've ever had in over 50 years buying insurance. Timely, engaging and comprehensive service.
In a word, integrity.
Felix Morales
Very polite and friendly and efficient.
I'm please with her services.
Kathy Petty
Leanne is always on top of everything. She is quick to respond to my emails or calls, and always seems to go out of her way to help. Leanne is a pleasure to work with.
Jenelyn S Pinney
Agent is very helpful and responds promptly on any questions.
Timothy Lenker
Leanne was amazing and helped us lock in a great homeowner's policy. She was flexible, transparent, and always reachable. Outstanding service!
Gary Partridge
Leanne has been great to work with! She is super knowledgeable, quick to respond, and is always looking to get the best coverage and pricing for her clients. She provides the info. to let you make the best decision for your situation. Highly recommend working with her!
Lance Lambert
I have counted on Leanne for over 5 years and she always comes through with extraordinary service for myself and my family members. Makes my life so much easier.
Sarah Barr
Leanne has been prompt with responding to my questions and needs. She has made the transition of finding a new insurance company a breeze. I feel well taken care of in her hands.
juergen sander
Great service from Leanne as always. Thanks!
Chuck Haldermam
We have been very pleased with Leanne's handling with our account
Wendy Wooldridge
Leanne is always very responsive to my needs and inquiries. She always emails back almost immediately and she goes above and beyond to help when needed. I have appreciated her for many years, and will remain a loyal client with her as I am beyond grateful for her service and assistance!
Sherri J Opperman
We were treated like we were important. All our questions were explained and resolved. Makes a stressful situation and took the worry out of our. Leanne is the best.
Debra Sisco
Leanne provides great service. Anytime I ask her to provide coverage details or quotes for homeowners policies, she is on it straight away!
Meg Johnson
Leanne is always prompt in replying and gives us multiple options to help us find the best solution for our needs. Friendly and knowledgeable!
Jessica Kerr
Leanne always answers our questions quickly and with as much detail as possible. Over the years she has helped us with many nuances and always excels!
Vasily Tsuber
Very helpful with both home and auto policies!
Beth Hayne
I have working with Leanne a number of years and she always provides the best service. I'm always confident in the work she does for me and my family.
Andy Lyon
Responsive, friendly and super fast.
Sarah Burns
Leanne is super great. very helpful and communicates well.
Alyssa
Leanne was so easy to communicate with. She has worked with my family for a number of years and always remembers us and is so personable. She has made insuring our first home such an easy process!
ANGELA KONRAD
LEANNE HAS BEEN MY BROKER FOR MANY YEARS. SHE ALWAYS TAKES CARE OF MY NEEDS. SHE IS ALWAYS SO PLEASANT
AND MAKES SURE THAT I HAVE THE RIGHT COVERAGE FOR MY NEEDS. I RECOMMEND HER TO ANYONE THAT ASKS ME ABOUT INSURANCE.
Connie Reinhardt
Leanne is a wonderful insurance agent. She is knowledgeable, helpful and tailors insurance recommendations to individual needs. Thanks, Leanne, for your guidance through the years!
Lark Masten
Leanne is always there to answer our questions in a timely manner. She also looks out for us ensuring that we have the best coverage for the lowest price. We love working with Leanne for all of our insurance needs!
David T Carroll
Called for help concerning hail damage and spoke to Leanne. she gave me all the information i needed and pointed me in the right direction. She sent me a list of Roofing Contractors to choose from and was very helpful with the process. She was wonderful to work with.
Tim Meier
Leann was excellent of walking me through the process after I got rear-ended this morning. She was very quick with responses and had great information. She has been our agent for some time now, and we plan on keeping her for as long as necessary. She consistently goes above and beyond and out of her way to make us feel important.
Julie Eckert
Leanne Exum has been an angel helping me each time I have questions. She is a patient and understanding agent.
She never laughs or gets upset with any of my many crazy questions. She has a kind, caring and charming personality.
Robert Schwartz
Leanne has been my agent for at least 10 years and has always gotten me the best rates possible. Thanks, Leanne you are awesome!! I refer everyone to her!!
Lisa Uhlig
Leanne takes great care of our insurance needs. She is proactive in searching the best rates for us.
Norman Paran
My family has had Leanne as our insurance agent for many years. When I moved out of my parent's home, Leanne helped me get insured from college until I moved out of state. Now having returned to Colorado with a family of my own, Leanne was able and ready to help us find the best rates that fit our family's need. She is exceptional at what she does and we are grateful for her work.
DeAnna Wilmes
Leanne has taken care of us as well as my son for years. We love her and she is always looking out for us and our policy. She knows her insurance and we recommend her to all our friends! I would recommend her to anyone!
Tasha Delcastillo-Allen
Leanne is so amazing!! Im so grateful for her. She goes above and beyond and is so thorough! I feel so comfortable knowing she is managing my insurance needs!
Estrella Alcala
Leanne has been the BEST insurance specialist EVER! Always so quick to respond, patient and professional! 10/10 ALWAYS!
Kathy Petty
Leanne is always quick to respond and always helps with any questions or problems I may have. I enjoy working with her!
Joanne Howard
Leanne is amazing! She takes pride in her job and answers all my emails and phone calls promptly, efficiently with a caring and professional manner since the 1st day I talked with her. Leanne gives me easy explanations so i can understand everything, she is one of the main reasons we are still with our insurance company! Thank you for all you do for us Leanne 🙂
Joanne and Karl Howard
Dave Hogue
Leanne has been handling my insurance needs for several years now. She's always so helpful and proactive in getting me the coverage I need at the best price, and she makes the whole process easy for me.
Christopher Gray
Leanne has been absolutely amazing to work with since the first day we I talked to her. She is always looking to get the best rates for us and has been a huge help guiding us through all of our insurance claims and questions. I would recommend her to anyone one I know. Could not ask for a better agent.
Chris
Lance lambert
Before getting Leanne to represent our car insurance needs I had never used an agent. She is exceptional with follow up and annuals price checks for rates., and special situations that come up.
sarah Burns
I Leanne was so very helpful proficient and very patient. An excellent person to work with.
Leah
Leanne is a great agent, prompt, caring, professional and friendly
Hamid
Very professional & helpful
Sarah Burns
Leanne is prompt, courteous, and so very helpful!!!
Ann Muench
My partner and I have entrusted our car and home insurance needs with Leanne for 5 years now, since purchasing a new home She came highly recommended by my sister who had been searching for new coverage, and we feel well cared for by Leanne. She responds quickly, answers questions, and anticipates future needs with us. We are very pleased to have found her.
Rosemarie Sczepanski
I have been with Luanne Exum since I moved to Colorado almost 11 years ago.
I cannot Imagene finding a better more caring insurance agent than her.
She is very helpful in all questions concerning car and home insurance and always helpful in finding the best for my needs.
I very much appreciate this lady for helping me as she has over my duration of living in in Colorado and I hope to be able to do business with her for many years to come.
ANGELA KONRAD
LEANNE EXUM HAS BEEN TAKING CARE OF OUR INSURANCE NEEDS FOR 9 YEARS.
SHE WORKS HARD FOR US AND IS ALWAYS PROMPT TO RESPOND TO ALL OF OUR
INQUIRIES AND IS ALWAYS VERY PLEASENT AND LISTENS TO OUR NEEDS AND CONCERNS!
terry boyle
We have had the pleasure of working with Leanne for several years now. She is THE most professional, personable and knowledgeable agent we have ever had.
Stacy Murray
Leanne has always been Amazing. Quick on answering every question we have! I highly recommend her for all insurance needs.