Jolleen Ruberry
Personal Insurance Specialist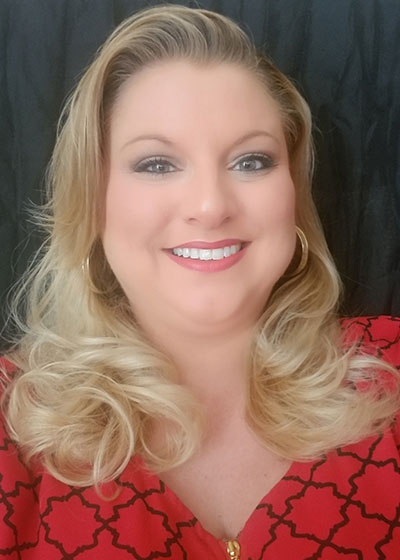 The Gaydos Family
Jolleen is a great agent! She is always looking out for us and she has taken the time to understand our needs. It's a relief to have our own agent and we really count on her advice.
Chris Matson
Jolleen helped me replace my home and auto policies that were from another company and I was very impressed with how she not only saved me a ton of money but also made sure that my new policies were a much better fit for my situation. She also took the time to answer my many policy questions in a clear and knowledgable way. I feel confident with my new policies for now and the future. I highly recomend Jolleen.
Dick Ferner
Good fast responsive service
Don Kallaus
Jolleen contacted me and informed me of savings available that I was not aware of. I'm impressed.
Erik Cummings
I have been with the Schaefer Agency for nearly 10 years. Over the last handful of years, my personal insurance was on cruise control and I had not interacted with Schaefer until I got a call … out of the blue … from Jolleen in September 2020. Not only did she call to introduce herself, but she had proactively researched my file and offered a new insurance carrier who could literally cut my auto premiums in half, and reduce my homeowners. One year later, Jolleen has saved me over $6,000 in insurance premiums. Jolleen truly delivers 5-star service at an uncommonly high level vs the norm. Her professional, and dare I say personal, sphere are lucky as hell to have her.
Susie Scorer
Jolleen was great and did everything she promised. Great customer service!!!
JIM MAHAN
GIVE JOLLEEN A RAISE! SHE'S A KEEPER!
Felipe Bustios
Jolleen is awesome, she helped me with a previous issue that she didn't have to, thank you so much for being a great person!
C.J. Jenkins
My insurance premiums were about to go up a lot and I hadn't noticed. Joleen did and alerted me to it – and, found me a much more affordable alternative. Thanks!
Jeff Schwarzwaelder
Joleen has been very helpful in handling my renewal process including marketing the coverage to determine cost effectiveness and appropriate coverage levels. She communicates well and follows through on getting answers to questions. Joleen is knowledgeable and is an asset to Inszone and her clients.
Lora L Brown
We are so happy with Jolene!! She always takes care of us right away and the business we have. I have never had any trouble getting ahold of her, she answers our questions handles whatever we throw at her. Thank you !!
Josh Ebaugh
Jolleen is fantastic! I really appreciate her can-do attitude and eye for detail!
Graham
Jolleen has been awesome everytime I call. She solved all my issues and some.
April Bauer
Jolleen was so wonderful and easy to work with! She took great care of me and she takes great care of my clients making sure we all get the coverage that is right for us with the best price!
Letitia Taylor
Joleen was a big help getting me the information I needed. Very friendly and helpful
Gene Lovern
My first contact with Jolleen yesterday was excellent. I was very impressed with the service that I received from her. Thanks Jolleen.
Bob Moore
When my homeowner's and auto policies were getting close to coming due I contacted Jolleen about checking for improved rates. She found an approx $1800/year total reduction for the same coverage through another company. And she did this prior to actually being able to talk to her based only on voice mail.
I'm impressed!
Rich Currier
Jolleen has been exceptional in her handling of our homeowners insurance business. She's had the answers I've needed when I've needed them & I appreciate her personal attention to these matters as well.
C. Jenkins
I was a customer of the previous insurance company and had no idea what the service would be like with InsZone Insurance. I called Jolleen out of the blue and asked her for a recommendation of a carrier. I would have been happy with a name and number that I would work myself, but Jolleen did all the bush-beating, found me a carrier with a fantastic premium (less than 1/3 of the previous premium) and cinched the whole deal – in less than 48 hours.
Robert Rowland
Jolleen handled my auto insurance policy modification skillfully and with cheerful professionalism. Thank you for your help, Jolleen!
Gary Baumbach
Killeen provide very good service! Thank you!
Sid Darden
I've worked with insurance specialists from this company for several years and everyone has been a pleasure to work with, including Jolleen who I'm just recently meeting. She provided excellent, quick and accurate answers to my questions, and I look forward to working with her in the future. Great Job!!!
Mike Silvestro
Jolleen is always there for me when I need her and is a pleasure to work with.
Tami Stoever
Joelle was very quick & responsive to my requests. Excellent customer service!!
Thank you Joelle!
Judith Pedersen
She was professional, caring, knowledgeable, careful, and prompt.
Corinne Harmon
I called Jolleen Ruberry to change my car insurance and she was extremely helpful and responded quickly to setting up a new insurance policy for my new car and sending the information that I needed for confirmation immediately.
The experience was more than satisfactory and I appreciate Jolleen's assistance.
Sincerely,
Corinne Harmon
Danny Lee
I gave Jolleen multiple quotes for different properties. She got right on the in the order of most important to least & got them all done in a timely manner!
Jerald Edling
Very quick and professional.
Jerald Edling
Jolleen worked very quickly and was very professional.
Jeff Huddy
How rare and refreshing my total experience was with Jolleen. From first contact to Home Application, she was inciteful, responsive, and prepared to take whatever steps necessary to assist. She was honest and professional, a true benefit to not only her present and future customers, but Inszone Insurance as well. Thanks Jolleen
JP
Jolleen was very helpful and got a policy that was very reasonable and covered properly. I would recommend based on this and the quick response I got from her. Thanks for the help.
Jodi Murphy
My experience with Jollene has always been nothing but professional. She has always been extremely helpful and will go above and beyond. She is an asset to this company!
Dianne M Gidley
Jolleen is a pleasure to work with! She knows her business and is anxious to help. She is very professional. She is an exception in todays world.