Jennifer Turner
VP – Missouri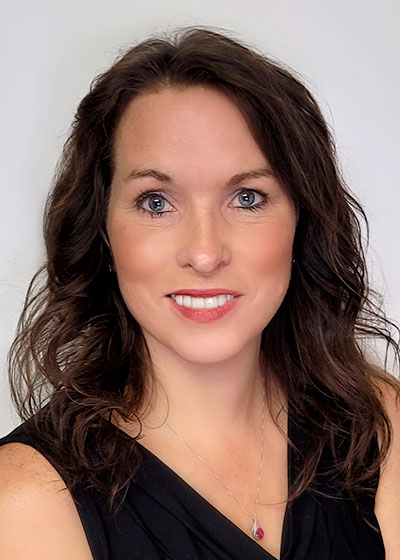 Christopher Madden
Jennifer Turner never ceases to amaze me in her ability to take care of our insurance needs. Her dedication to her clients is stellar and the turnaround time of our requests, is astounding. Jennifer renews my faith that outstanding personal service has not been lost in our ever more automated and depersonalized electronic economy.
Nancy Smith
Jennifer answered my questions promptly and reviewed our policy from last year. She is professional and her customer service is excellent. We are so fortunate to have Jennifer as our insurance contact. We have our house, condo, and vehicles insured here because of Jennifer.
Mitch Wood
I was shocked to find my storage on my property had been broken into. What add to the shock was my carrier declined my claim twice. After several more back and forths, I received the much awaited call that the claim would be covered.
I was in pain already for the loss of some family aire looms but, now that Jennifer took on the provider, I only have to mourn the loss of items that cannot be valued, not the loss of all that was taken. It's good to know that trying to do the right things is still rewarded by someone who fought for me. She is a hero to our family.
Thanks,
Mitch
Chandler Ramos
Amazing service, clear communication! Even when it took me awhile to respond, she was very patient. Highly recommend!
D Farris
Jennifer went above 5 ⭐️ Rating. Awesome 👏 job. Thanks
Paul Kohoutek
If you look up the quintessential insurance professional in the dictionary, you would find someone like Jennifer. I usually work with insurance carriers directly, as my experience with agents have been uneventful. Jennifer is certainly one in a million. Will always take my call or get back to me right away when I leave a voicemail (which is rare for agents!). She is also the first agent to personally come to my home to review all coverages based on our situation. Jennifer also went above and beyond the call of duty, recently assisting us with an important claim for our flooded basement. Lastly, she is also an excellent person to know – always super polite, knowledgeable about insurance, and well connected throughout the local area. Will be sure to recommend her to family and friends!
Shane Miller
Jennifer has had my insurance for the past 2 years. More coverage with the same or better pricing. Plus superior service. She had tremendous knowledge.
Shane Miller
Jennifer has had my insurance for the past 4 or 5 years. More coverage with the same or better pricing. Plus superior service.
Eric B. Haynes
Jennifer has been a great adviser and has provided excellent service for me and my business!
Terry Wilson
Jennifer is the consummate professional. Caring, client friendly and the service from Jennifer and her entire team is exemplary.
Tanna
I have sent several of our contractors to her to sort out their insurance. She is amazing to work with and always handles them with the utmost importance and gets them the best coverage for their needs.
Terry Ogle
Jennifer and her staff are very knowledgeable. They will make sure you have the right insurance, and provide honest reviews of other policies to assure that one is properly protected. We highly recommend them to anyone needing the truth concerning insurance.
Matt Fast
Jennifer was amazing in helping me get my vehicle insurance switched to a new plan and save me money. She and her team reviewed my current policy and then discussed options I may or may not need in my new policy. She was upfront and honest and never pressured me into adding something I didn't need. It's nice to now have someone to work with for my insurance needs that will actually answer when I call. I know in the future I will be using Jennifer and her team for more than just my vehicle plans.
Gail Lammers
Jennifer has been one huge help to my business. First, Trinity is a computer graphics company, as such, it is unique and fairly uncommon. Consequently, making sure we get proper coverage is not simple. Second, Jennifer's knowledge of commercial insurance is very impressive. I am an attorney and I haven't been able to "stump" her with any question I have thrown her way. I have thrown her some knotty problems and she has come up with great solutions. Beyond her knowledge of commercial insurance, the responsiveness of Jennifer and her staff have been spot on.