Cherise Anderson
Personal Insurance Specialist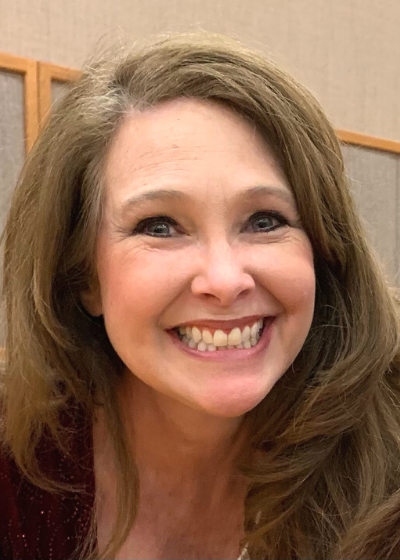 Steven Littlefield
This administration's inflation is constantly creeping up on my fixed income, so I am vigilantly looking for ways to stay ahead of it until we get a president who is all there and can stop the insanity. Cherise shopped a workable policy with good discounts and coverage improvements for me, and was attentive, patient and pleasant while doing so.
Joan Teslow
Very diligent and knowledgeable.
Easy to work with and friendly .
Extremely responsive to our needs,.
Carrie Christensen
Cherise is AMAZING!! We were getting the run around with other insurance companies, but Cherise stuck with us until we had the answers we needed. We are so grateful we found her! She is a dream to work with and makes the insurance process easy. We will definitely be using her from now on. Thank you, Cherise!!
Katherine Lynn
My broken pipe and ensuing water damage was taking many months to get fixed. Cherise got involved and began emailing the company. My original adjustor had left the company. She found my new adjustor and his supervisor and began emailing them both. With her attention and continued support, the storage cube was moved out of my driveway today after 10 months. Cherise writes well and communicates with the insurance company and me to keep everyone on task and informed. I feel like her specific attention got the ball rolling and helped get this claim closed.
Chris Jasper
Cherise is always so friendly. She has helped me with everything I have asked for. I really appreciate how she goes above and beyond.
Ricci
Cherise is INCREDIBLE. I cannot speak highly enough of her! She has been so so so helpful and I can't even say how much we appreciate everything she has done for us from finding us better rates, to staying late to get things taken care of, to reaching out/responding so promptly, etc. She is wonderful!! 10/10 recommend. Thank you, thank you Cherise!!!!!
Michelle DeVine
Cherise is always cheerful and helpful. She get right to whatever we are needing and always is a great communicator!
Carol Johnson
Cherish you are the best. You are very good at what you do. I appreciate excellent customer service!
Many blessings,
Carol
Carol Johnson
I am so impressed by the excellent customer service I received from Cherise. Very professional yet friendly and sincere. She handled my request promptly and without a question within minutes. I call her "my" agent!
Denise Rosenvall
Cherise was so helpful. She answered all our questions in a very timely way. We really appreciated her service. She knows the industry and helped us get the best insurance for home, rental and auto insurance.
Denalee Bartleson
Cherise has been amazing!! She helped me with my own insurances then I referred my sister to her and now my father. She goes the extra mile and explains things so well and made sure we got the best programs for what we need. She is so kind and helpful!! I will continue to refer others to her.
Whitney Pelham
Cherise was so kind and helpful! She helped us save money and answered all our questions quickly. Such a great experience!
Stephen Beagley
Cherise is always very friendly and professional. She answered all my questions and made the process very easy.
Debbie Porter
She was very helpful getting me a discount on my insurance policy's. She work very hard at it
Debra Ho
Knowledgeable, willing to respond after & before hours, friendly, reassuring and helpful!
Joanne
She has been helping me with some insurance particularly flood insurance and I just want to express how helpful Cherise that she has been every time I have a conversation with her. She is a terrific example of your company for all the right reason. Thank you for having her and I thank her for taking care of me. Thank you again.
Tracy Biolos
YOU ROCK!!!!
Thanks so much for your AWESOME customer service & great personality!
Ronald Bennett
Cherise did an exceptionally good job in finding house and car insurance that met my family's needs. She was proactive in arranging a policy that saved me money. She also helped me bundle my house and car insurance, getting me even more savings. She was pleasant to work with, very professional. I would recommend her without reservation to my friends and family members.
Marci Mckenzie
We had such a great experience with Cherise Anderson. She is very knowledgeable, professional, and helpful and we couldn't believe how fast she got us our policy. Nothing short or amazing!
Skyler Osborn
Cherise is quick, clear, and thorough. Thank you!
Madelyne McKee
This isn't our first time using Cherise for insurance needs (home, auto, etc) and it won't be our last! She's knowledgable, trustworthy, friendly, and helpful. And she responds within an hour ALWAYS!! I will always send everyone I know to her because she's the best out there. It's nice to feel taken care of by someone you trust.
Richard Bruno
Great service and very helpful. Great to work with.
Rob Harris
Cherise was great to work with. Very responsive and showed she genuinely cared about me getting the best service possible. Went above and beyond to remind me of deadlines in a very encouraging way. She's great!
Kade
Great customer service and very helpful. I would highly recommend!
Jack Polich
Cherise is OUTSTANDING………GREAT customer service, and well versed in the different lines of insurance. I highly recommend her. Thanks, Jack Polich
Kelsey Hess
Cherise was so nice informative and easy to work with! Loved having her help me.
Kaycee Stepp
I reached out for an insurance quote and I feel like I gained a friend. This was my first time purchasing car insurance on my own, but she made me feel like I had someone in my corner. Cherise is knowledgeable and helped me choose the best insurance for me and my family. She answered my calls and emails and answered all my questions, even if it meant looking for answers and getting back to me. I was very pleased with my experience.
Dennis Brickner
I have spoken to Cherise several times about adding and removing insurance policies. I have found her to be very helpful, friendly, and prompt about getting in touch with me regarding auto policies. I highly recommend Cherise for anyone needing answers to their insurance questions.
Mark Withers
Cherise was quick and courteous. She took care of all my insurance needs with just a few minutes of my time and a couple of friendly phone conversations.
Daniel Torres
This is my first time using an ELP and I was not disappointed! Cherise was easy to work with, friendly, fast, and professional. I'd recommend using a Ramsey ELP and working with Cherise.
Beverly Limbagh
She listened, understood and tried to help me. As it is have good rates now. No changes.
Adam Cummings
Cherise is terrific, she contacted me about an upcoming policy renewal, and had alternatives prepared to save me thousands of dollars over the year with similar coverage. She booked the new policies the same day. I appreciated the service, her efforts, and attention to detail. It was great talking with her, she is very friendly and knowledgeable about the industry.
Michelle DeVine
Cherise was great, we needed a policy for the new UTV we are purchasing and she took excellent care of us and our needs in a very timely manner. Thanks a Million Cherise!!
Chad M
Cherise is amazing. She is honest and helped me pick the right insurance. Delight to work with.
A. Grant
Cherise is great to work with! I really appreciate her reaching out to me about my upcoming policy renewal, etc. – very helpful and saved me quite a bit on my auto insurance!
Daniel Torres
I had the pleasure of working with Cherise Anderson. Cherise was easy to work with, personable, friendly, and fast. She contacted me immediately after submitting a request for an insurance quote and we connected through email the next day. She found a quote that was able to cover TWO vehicles at a far cheaper price compared to what I was paying for on just ONE of my vehicles! My wife and I are happy to be saving money on insurance. We'll have no problem using a trusted Dave Ramsey Endorsed Local Provider and working with Cherise again in the future. Thank you, Cherise!
Cam Anderson
Cherise provided outstanding service and saved me over $500 on a 6 month auto policy. She's awesome.
N/A
Cherise did a great job today!! Safeco billings are crazy. She was efficient, friendly and cheerful! Please let her know of my appreciation.
Kathy Zug
Cherish contacted me within minutes of gaining me as a client. I felt I knew her right away and she keyed in to my and my husband's personal insurance needs. She was very knowledgable and explained the policy in a way that was easy to understand. She also told me not to hesitate to contact her with any questions or concerns.