Here at Inszone, one of our missions is to make sure that every employee is appreciated, acknowledged, and recognized for their achievements. This Employee Spotlight series aims to celebrate success and highlight the talented individuals we have at Inszone. This month, please join us in congratulating Lisa Hermann, our Employee Spotlight for the month of April!
Lisa Hermann is the VP of Carrier Relations at Inszone Insurance Services, joining Inszone in December 2021 after the merger with Lamb, Little & Co. With more than 35 years of leadership experience at several top Chicago area insurance agencies, Lisa is a veteran when it comes to insurance. Dedicating over 25 years to Lamb, Little & Co, she had built a strong client base and was an equity partner in the business. In 2006 she was elected to the agency's board of directors where she was responsible for agency operations and carrier relationships in addition to developing new clients. During her tenure with the agency, she participated in several insurance company agency councils working in tandem with other agents and insurance company leaders on various initiatives.  Lisa has decided to take the next step in her career journey and has informed us that she will retire at the end of May.  In anticipation of this, she has taken a step back in her day-to-day role and will help us over the next several weeks to transition her responsibilities.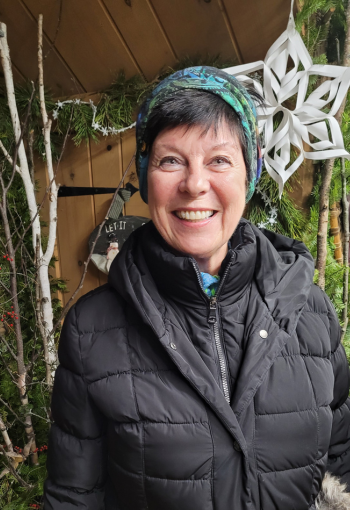 We wanted to reflect on Lisa's career and her legacy in the insurance industry, so we asked her teammates and supervisor to share some words about her. Here's what they had to say:
"Lisa has had a remarkable career t with Lamb, Little, and Company as well as Inszone.  Her knowledge and experience have been invaluable.  Lisa informed us that she would like to take a step back from her role and prepare for full-time retirement.  Personally, it is bittersweet for me.  On the one hand, we lose a tremendous asset to our team that I personally was able to learn a lot from, but on the other, she gets to enjoy precious, well-deserved time with her family which is something that I know she values the most. We all wish her the very best as she embarks on a well-deserved new chapter in her life.  Lisa will be staying on a part-time basis as we transition leadership within Carrier Relationships." – Dan Miekina, COO,
"Lisa's remarkable contributions and unwavering dedication have left an indelible mark on our company. As she steps into retirement, we wish her the same joy and fulfillment she has brought to our team throughout her tenure." – Chris Walters, CEO 
"I have worked with Lisa for 25 years. We have been through a lot over those 25 years. Lisa is one of the hardest-working people I know. When she takes something on, she puts everything into it. It is very hard to find someone that always puts the good of the organization and the people she works with ahead of her personal gain. I have learned a lot from her and am proud to have had the opportunity to work with her. But the best part of the last 25 years has been the fact that we have become good friends and that part will continue long after she retires. Enjoy your retirement Lisa, you deserve it!!" – Vito Migliore, VP Employee Benefits Midwest Region
"I have worked with Lisa for the last 5 years after moving in from another agency.  She was always welcoming and willing to work with us during our transition into their agency.  She has always been concerned about customer service and doing what is right for the client.  She would go to bat for the client or the staff to get a situation resolved.  She knows her coverages and had a good repour with the carriers which is why she has done such a great job in her current role for Inszone.  Lisa, I wish you the very best as you step into your new venture as it is well deserved.  Enjoy those grandbabies!" – Sandy Crespin, Inszone Commercial Lines Account Manager
"I'll miss my lunch buddy, answer lady, sentence completer, and good friend.  It won't be the same in the office where we could make each other laugh until we cried over the weirdest stuff." – Gary Kalina, Inszone Senior Commercial Insurance Specialist
"I worked in the insurance business for 36 years and with Lisa for over 25 of those years and she is the most ethical and dedicated person I have had the pleasure of working with during that time." – Bob Disselhorst, Inszone Senior Commercial Insurance Specialist
"Lisa Hermann and four others took a chance on me in March of 2009 and helped launch my career with Lamb, Little.  She has been with me every step of the way since then and I will miss her more than she can ever possibly know." – Dennis Powers, Inszone Senior Commercial Insurance Specialist
To get to know more about Lisa, we asked her a couple of questions about her and her time in the insurance world:
Q: How did you get into the Insurance Industry?
A: Serendipity led me into the world of insurance back in the late 70s, right after completing my MA in speech and theatre in Minnesota. I landed a job with a professional theatre company in IL, but it didn't last long as the company went under without warning. In need of employment, a friend who was a State Farm agent offered me temporary help at his office. I took up the offer, which became a turning point in my career.
After obtaining my license, I delved into the insurance industry, gaining knowledge and experience by working with different departments in various large agencies in the Chicago area. Although State Farm tried to recruit me as an agent, I chose to go the independent agency route, which I believed provided more prospects. I eventually found my way to Lamb, Little & Co., where I spent 25 years of my career before it was acquired by Inszone Insurance in 2021.
While at Lamb, Little & Co., I honed my skills as a commercial producer and worked on developing my book of clients, many of whom were complex. The challenges they presented helped me grow professionally and earn a reputation as a respected name in the Chicago area insurance community. I was privileged to serve on the company's board of directors, holding positions such as corporate secretary and managing director responsible for operations. I also served on several insurance company councils, broadening my understanding of the industry.
Q: What qualities do you have that make you a "great" insurance agent?
A: In the realm of consultative sales, one must possess exceptional listening skills, and I'm no exception. Although I've honed this skill over the years, it's something I still actively work on to ensure that I'm fully attentive to my clients' needs.
When interacting with clients, I place myself in their shoes to gain a better understanding of their unique requirements. This empathetic approach allows me to tailor my approach to meet their specific needs, whether in sales or people management.
My insatiable thirst for knowledge has driven me to become a subject matter expert in the field. I've invested significant time and effort in taking insurance classes, earning my CPCU designation, attending industry seminars, and keeping abreast of industry trends by reading industry periodicals.
As a professional, I've always maintained a strong work ethic, striving for excellence in everything I do. My high standards not only apply to myself but also to others, which I believe is essential in building a professional and successful team.
Q: What is the biggest lesson you've learned while working in the industry?
A: The insurance industry is not just about selling policies; it's about building relationships. The people you meet become a part of your life, and you never know when those connections will come in handy. It's important to treat everyone with respect and maintain those friendships, even if they move on to other companies or roles.
Q: How would you define success?
A: As I embarked on my professional journey, the women's movement was in its early stages, yet it seemed like the insurance industry had missed the memo. Opportunities for growth and leadership roles were hard to come by as a woman in those early years. A certificate I stumbled upon from a 1979 "Gal Friday" career improvement seminar, provided by one of our insurance carriers, now seems like a relic from a different era.
Despite the obstacles, I remained persistent, putting in the work and making sacrifices along the way. I slowly but surely climbed the ladder, and looking back, I'm proud of what I've accomplished. Seeing the opportunities now available to people of all backgrounds, genders, and ethnicities fills me with happiness. It's possible that I played a small part in paving the way for this change, and to me, that's a measure of success – knowing that I made a difference.
Q: What makes you proud to work in the insurance industry?
A: While some may view insurance as a mere commodity, I firmly believe it's a vital necessity. As insurance professionals, we play a crucial role in assisting people during difficult times. Whether it's helping businesses stay afloat after a disaster or supporting families through life-altering events, we are there to lend a helping hand. Our work goes beyond selling policies – it's about making a positive impact on people's lives when they need it the most.
Q: How do you balance your career and family?
A: Luck has smiled upon me in the form of a daughter and son who are now married and living nearby. With three grandchildren already in tow and another on the way, I relish the thought of being able to spend more quality time with them without sacrificing my own pursuits.
Q: What do you do in your personal time?
A: Wisconsin's serene lake country beckoned to my husband and me, prompting us to build a second home there a few years back. Whenever possible, we make the journey north, relishing the opportunity to unwind amidst nature's splendor with loved ones in tow. Outdoorsy pursuits bring me immense joy, be it hiking through the woods, biking along tranquil paths, boating on the shimmering waters, tending to my garden, or simply savoring a glass of wine as the sun sets over the horizon.
Q: What will you miss the most about working in the industry?
A: The hardest thing I will have to do is to bid my farewell to the amazing individuals whom I have had the honor of collaborating with for over four decades will be a daunting task.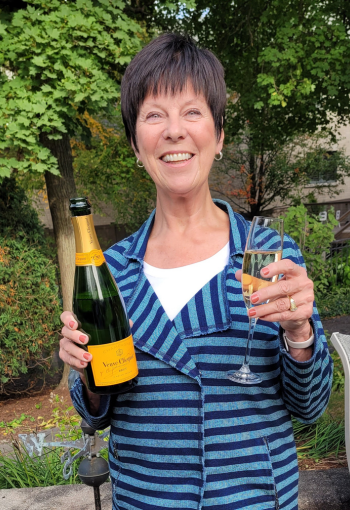 Q: What are you looking forward to after your retirement?
A: Life is an endless adventure, and I have a long list of things I want to experience. However, before I can embark on those, I need to focus on getting back in shape. The past few years, coupled with knee and hip replacement surgeries, and the pandemic taking a toll on my health, I haven't been as active as I'd like to be. That said, I have a deep-seated desire to conquer at least one more 14er in Colorado, having already scaled 15 in the past. Hiking a mountain that reaches 14,000 feet above sea level is an indescribable feeling, one that I long to experience again. One of my fondest memories is of my daughter and son joining me on the hike up Mt. Democrat.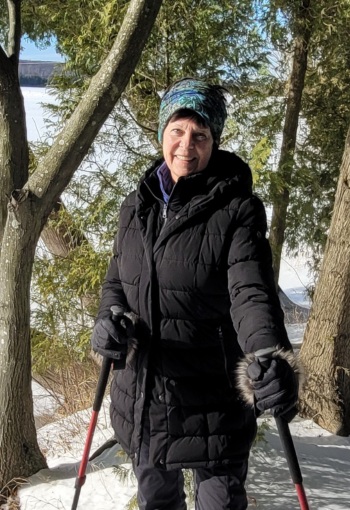 Q: Can you share with us a personal quote that you live by?
A: "A good name is rather to be chosen than great riches".  It has been my lifelong principle to maintain honesty and integrity in all my endeavors.  (This is the old version of Proverbs 22)
It is an honor to recognize Lisa Hermann as our Employee Spotlight. Her unwavering commitment and contributions to our team have been truly invaluable, and we want to express our sincere gratitude for her hard work and dedication. As she sets out on a new journey, we hope she remembers the impact she has made and the connections she has forged during her time with us. Although her presence will be missed, we are excited for her as she enters this new phase of her life. Congratulations on your retirement, Lisa, and we wish you all the best for the future!