Here at Inszone, one of our missions is to make sure that every employee is appreciated, acknowledged, and recognized for their achievements. This Employee Spotlight series aims to celebrate success and highlight the talented individuals we have at Inszone. This month, please join us in congratulating Cherise Anderson, our Employee Spotlight for the month of June!
Cherise Anderson is a Personal Insurance Specialist at Inszone Insurance Services. Cherise was raised in a family of Insurance Agents so naturally wanted to follow in the footsteps of her Father and Brother. While they have since retired, she is proud to be still going strong in her insurance career.  Her insurance experience included Breitweiser Insurance Services, Mountain America Insurance Services, The Leavitt Group, and now Inszone Insurance Services.
Cherise graduated from Weber State University with a degree in Technical Sales.  With that background, along with years of working hard in the insurance industry, she has enjoyed helping clients find the best personal lines insurance products with superior ranked companies, the right coverages, competitive prices, and excellent customer service during the whole process. She loves developing relationships with her clients which results in great friendships over the years. She has a passion for educating clients on their insurance coverage so they can make informed decisions.
We asked to share some words about Cherise, Ann-Marie DelMonte, who is Inszone's VP of Colorado and Cherise's direct supervisor, said, "Cherise is such a great asset.  She does an amazing job, and we are lucky to have her on our team.  Her hard work makes our jobs that much easier, and she always contributes 100%."
To get to know more about Cherise, we asked her a couple of questions about her and her time in the insurance world:
Q: How did you get into the insurance industry?
A: While growing up, my father owned his own Insurance Agency, Breitweiser Insurance Services, and everyone in the family, including my mom and 3 other siblings worked there at some point. As a kid, I remember putting customer files away into filing cabinets before the digitized era. My older brother took over the business when my dad retired. So, it was a natural fit for me after spending 20 years at home as a wife and mother to come back into the family business in 2012. My Brother became my Boss and Mentor, blessing my life forever by having me get my P&C Insurance License. I've been a personal lines agent now for 11 years.
Q: What do you think has made your insurance career successful?
A: When it comes to working, I've never been one to shirk getting the job done, and giving it your 100%, every day. That's what I strive for. I have a commitment to myself, my employer, co-workers, and my customers to give everything my full attention and effort with a focus on excellence. No slacking here! An honest day's pay for an honest day's work. The dawn of each new day brings the opportunity for success. I truly care for my clients and like to build long-term relationships with them, helping to educate them on the proper insurance products. I like to stay organized, plan, and prioritize my work duties to accomplish as much as possible in a workday. My daily goal is to have all my emails cleared out by the end of each day —That doesn't always happen but feels good when things are completed or filed away for later.
Q: What would you like to be doing if you were not in insurance?
A: My dream job growing up was to be a TV journalist, traveling the country/world extensively and interviewing people. Or secondly, being a Dolphin trainer. But realistically I knew those weren't going to happen staying in Utah so instead I graduated in Technical Sales at Weber State University back in 1989. I then took a job as a Contract Specialist for the F-4 and F-16 aircraft at Hill Air Force Base in Utah. That began my career in Sales. If you have a passion for a product and can sell by working with people, you will always have a job with a Sales background.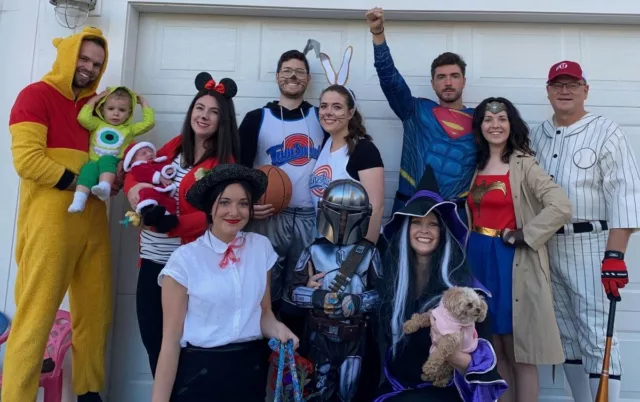 Q: Where do you see yourself in 5 years' time within the insurance industry?
A: In 5 years I hope to be at the peak of my Insurance Career in my knowledge, skill set, and customer base. I would love to be involved in training and leadership roles should the opportunity arise. I hope for more years of learning and stretching since there is always something to learn in the ever-changing Insurance Industry. I hope to see more offices open here in Utah so that "Inszone" is a name people recognize for their insurance needs. I love working from a home office in Layton, UT where I can often hear the F-35 flying overhead and have my loyal dog on my lap.
Q: What do you do in your personal time?
A: Having a blended family, I am often busy with my fabulous husband and our 8 children and 7 grandchildren. In good weather, my spouse and I like going out on his Harley motorcycle. I'm part of 2 book clubs, a dinner group/date night, and have been blessed with many social circles of friends (Lunch anyone?). I am very involved in community service and give hours of volunteer service through my church. I am a "foodie."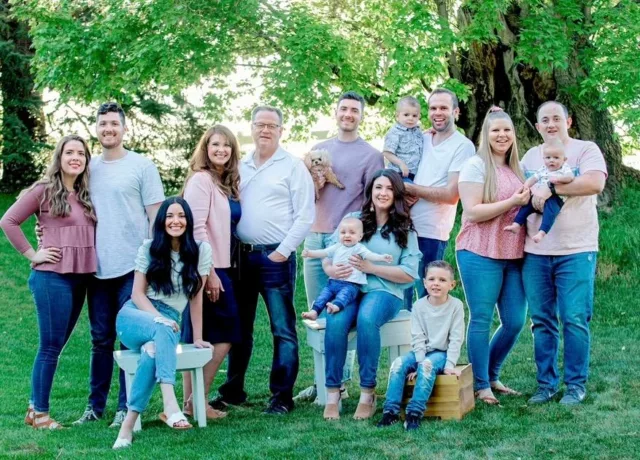 Q: What made you want to work here at Inszone?
A: My Brother eventually sold the family business, and I went to work for the Leavitt Group where Sharon Aragon was my boss. After she moved over to Inszone it was wonderful when she reached out to me. We've always had a great trusting relationship so when she recruited me, I took advantage of the opportunity to come join the team. The rest is history, as they say. Currently, at Inszone, I service new and existing customers mostly in the Utah and Colorado area. I have had the great privilege to work with many of you here as we grow the business working for an excellent employer. It is exciting to be part of an organization with such potential and vision.
Q: Can you share with us a personal quote that you live by?
A: This is short and sweet and easy to remember: "It is nice to be important, but more important to be nice"- John Templeton This is the mantra that I try to live by, every day, in all circumstances, and to all people. In today's society where we have constant contention and unrest all around us (just turn on the news), we all could show more kindness. It isn't always easy, and I don't always succeed, but I work to be a peacemaker and example of charity. I try to leave every encounter I have with people, rather short or long, having made that person feel just a little bit happier in their day.
Heartfelt congratulations, Angelica! Your dedication and hard work have truly made a difference, and we couldn't be more thrilled to have you by our side as we venture ahead. Your unwavering commitment to excellence is truly appreciated, and we thank you from the bottom of our hearts for everything you bring to the table!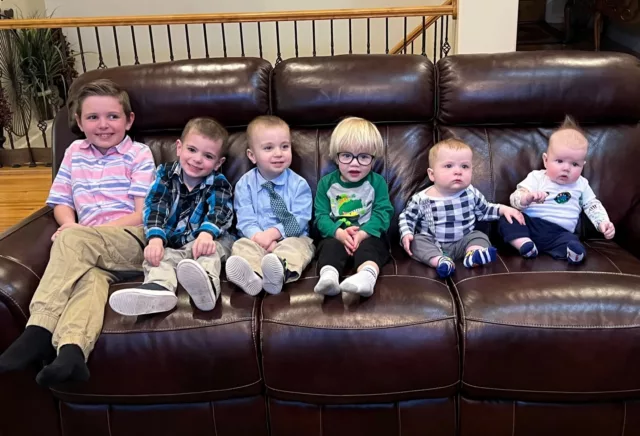 Thank you, Cherise, for all your hard work. Your unwavering commitment to consistently surpass expectations has not only been recognized but deeply valued. We appreciate the invaluable contribution you have made to the growth and success of this company. We look forward to many more years of growing with you!