Zack Weinberger
Senior Commercial Insurance Specialist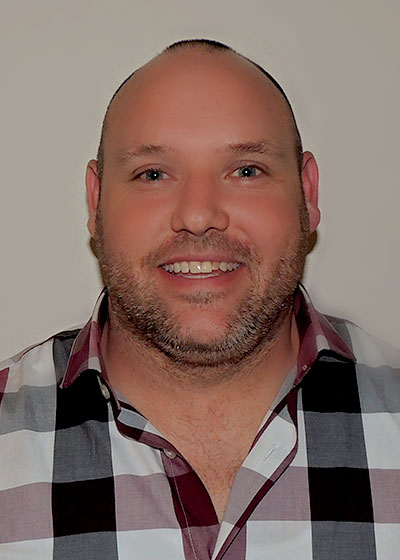 Cirilo Contreras
Good things to say about bout Zack
He is been great helping me with my general
Liability insurance and my commercial Auto insurance
Roberta Mulhern
Zack was very helpful and knowledgeable about what coverages I need for my business and my employees . Got my insurance needs taken care of right away and made sure I had everything I needed . I would recommend working with Zach for your insurance needs
Michelle Williams
Always helpful and fast with every business need we have
Zach Elledge
I own a Landscape Design company and Zack takes care of ALL of my insurance needs. He's very prompt and professional and knowledgable. Ill continue to use Zack for any future insurance needs.
David Salonen
Excellent customer service / always follows up on my accounts
Rey Lopez
Zack has been a great help since day 1. And continues to provide great service when ever I need something. He is very much appreciated and have no problem referring him to those in need.
Khoune Mokhantha
Zack is the best at what he does!!
Andrei Sobolev
Zack has been on top of giving us the best service their industry can offer!! Thanks
Kristen Martin
We have been clients of Zack's for 5 years and he exceeds our expectations in providing excellent service and meeting our needs. We are truly grateful to have him and highly recommend him for piece of mind!
John Rodgers
I can relax about insurance for my business and vehicle because Zack has always been there to take care of that stuff. I can trust him on his advice regarding the insurance products. I recommend him for his services owing to his commitment, great communication and his knowledge of insurance-products.
Leo
Thank you for your great service I'm very happy
Mike C.
Zack has been absolutely great to work with as we sought coverage for our first development project. He spent a tremendous amount of time educating us, identifying the best product and provided consistent follow up throughout. Could not be more appreciative of his commitment to helping us get the policies in place. For all of our insurance needs going forward, we will make one call to Zack and suggest others do the same.
Vardan Poghosyan
Very good costumer service
Kathleen M Houde Rourke
Extremely professional at all times. Handles all of our certificates excellent with Amanda.
George Mellone
I have been using Inszone Insurance services for 6 years now. They have spoiled me with very competitive pricing and top notch service with cheerful and friendly demeanor. They respond to me very quickly when I need them. Highly recommended!
Sky Gutierrez
Zack is always available to assist with my insurance needs and concerns. I never have to worry he is right on track with all my needs, highly recommend Zack!
Jose Padilla
I am very happy with the service that I received from Inszone and Zack. Thank you!
Miguel Colmenares
Zack has very good customer service skills. Follows up very quickly on the renewal procedure. Very helpful and he knows what he's doing. I am very impressed with his customer service!
Ronald Miller Jr.
I always receive the best of service from Zack! Very courteous and understanding!
Sky Gutierrez
Continuing excellent service with Zack and Amanda.
Bryan Mendoza
I have received the best customer service from Zack; he went above and beyond to help me in acquiring my necessary insurances for my business and vehicle. Utmost professionalism and common concern and respect which is hard to find these days. I would recommend him and this company!
King Family
We are amazed at Zack's customer service expertise. Look no further Zack is the man. Thank you for outstanding service each and every year. 5+ star rating with Zack at Inszone!
Kathleen Rourke
Zack has great knowledge, and excellent response time. Always professional, couteous. Awesome agent!
Caroline Millson
Zack has always been fantastic to work with. When we opened our small construction company, we could not find anyone who was interested in helping us with our insurance. Zack was the only person who not only helped but went the extra mile to get us the best insurance he could find. And he continues to help and advise us, even though we are small.
Fredy Luna
I am very happy with Zack. He is always available to help me. Thank you!
Che Pressnall
Zack rocks so hard! He took the time to answer all my questions, he forwarded all my Bonds to the CSLB, which he is supposed to do, but he really went the extra mile to follow up with the CSLB and myself making sure everything was handled properly and finalized. A true professional and a pleasure to work with.
Sheree Swanson
I am a new small business owner and really appreciated the customer service I received from Inszone to get the General Liability and Professional Liability Insurance I needed. Thank you to Patty Cicogni and Zack Weinberger.
Tim Candelaria
Great service from Amanda and Zack! Always get the job done for us! Super pleased with their service.
Kristen Martin
Inszone Insurance is always wonderful to work with! They have provided all of our needs promptly and accurately, leaving us stress free! Thank you to all especially to Zack, Bill and Amanda!
David Stackhouse
Zack and Amanda are the best! I love them!
Robert Tompkins
Zack is fast, fair and very professional!
Anthony Austin
Great experience. Zack has been nothing less but Professional!
Doris Newberger
Zack has always been very responsive and very personable. It has been a pleasure working with him always.
Kathleen Houde
Zack is professional, courteous, very knowledgeable with our commercial insurance needs. Excellent in communication and even when I am stressed he is always polite.
Jesus Hernandez
Zack is my "insurance guy". I mean I call him when I need info about ANY type of insurance, and when I buy, I buy with them too.
1. So far he always get what I need in my price range, cheap.
2. Absolutely convenient! I'm a busy person and they so fit in to my schedule, all the while getting me what I want (even when I was refused quote from several other providers – thought I was uninsurable – but AMAZINGLY he came through. No sweat!)
I feel like a valued customer & I appreciate the great customer service that I get.
Matt Drake
Zack is very prompt and courteous, a pleasure to deal with.
Lynn Koeberlein
I have referred a few clients to Zack and he has always been professional and reachable for any and all questions when I need help.
Robert Berntsen
Zack, you were great! I just happen to have a lower estimate sorry I have to follow my check book.
Erika Thorpe
We LOVE Zack! He is so easy to work with and is always on top of all of our policies. We appreciate the great work your brokerage does to keep us up to date and legal.
Thomas L. Wallis
I appreciate the follow up and assisting in soliciting provider for our General Liablity and Workmens Comp.
Andrew Bunce
I am really pleased with the amount of commitment and patience Zack has exhausted on my behalf. I started a plumbing company from the ground and Zack has been on top of my insurance/bonding/business auto since we first talked. He actually was the first person to contact me when I got my license, and after our phone call, I promised him that I would sign with him once I was ready. And finally I have and I am very stoked to say the least. I genuinely feel great about the decision I made. Thanks to Zack.
Chanh Nguyen
Excellent! Very helpful! Much appreciated!