Sonam Reyes
Personal Insurance Specialist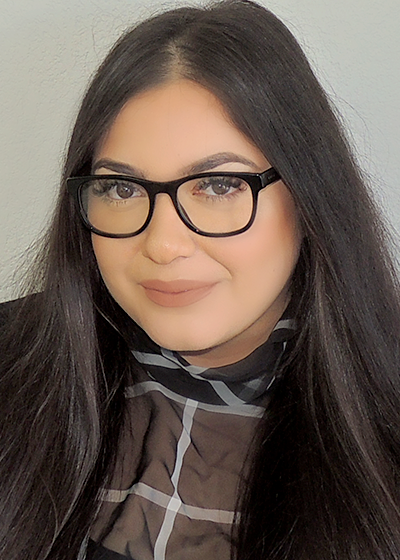 Daniel
Sonam was patient and helped me better understand my insurance policy. She was through and never made me feel bad for asking any questions. Would definitely recommend working with her!
Odis Reed
Sonam is awesome, always there to help and very knowledgeable. Very personable which is hard to find these days. Recommend her to anyone. Thanks Sonam
Gloria Jordan
Always polite, and works very hard to find the best rate of Insurance that fits mine and my Sons Insurance needs.
Jo G
Sonam help me buddle my insurance and saved me a great deal of money. Very helpful, patience and knowledgeable. Thank you
Enrique Araiza
It was a pleasure working with Sonam very professional
Enrique Araiza
Very good experience. Sonam is a very pleasant person to work with. A real pleasure
Eric Petersen
Sonam was very Friendly and knowledgeable.
Kimberly Bailey
Friendly, Very knowledgeable., Explains policy very well, very professional.
Amy A
Sonam helped me with a water damage claim as well as my umbrella policy. She was communicative and knowledgeable assisting me throughout both processes. I recommend highly recommend Sonam
Mindy Simpson
Sonam was very helpful and friendly. I appreciated her professionalism and timeliness.
Mindy Simpson
Sonam was very helpful and quick to deal with. I appreciated all the help she gave.
Mary Jameson
Excellent service! Responsive to my needs while providing the highest level of professionalism and service.
Mike Lanning
Sonam was very professional, prompt and efficient in the process. She was also very informative which aided me in making the best decisions over the right insurance for my home.
Valerie Brandt
I was supposed to contact Sonam with some information and I completely forgot. She actually followed up and called me rather than let my issue fall through the cracks. In this day and age I'm not used to such awesome personal service.
Anthony Beauchamp
Sonam was great to work with. The process was super easy and just by her checking other carriers, she was able to save me over $400 a year and still kept my existing level of coverage.
Monica Ravanello
Sonam is extremely professional and knowledgeable. After a few minutes of conversation she was able to help us out with the right coverage for our three cars. I am very thankful and have no hesitation in recommending her services to others! Thank you for the excellent personalized services and your promptness.
Nicole Mrazek
Sonam Reyes is great at her job! Very personable, knowledgeable and helpful! I had called to add earthquake insurance and I asked Sonam if she could make sure my overall coverage for my home is not lacking in any area. She took the time to go over all of that with me, which was reassuring. The set up was quick! I had my new policy in place right away. Thank you, Sonam!
Dena Asefi
Sonam was great to work with! She gave me options that would best fit my needs. She was extremely friendly and fast with great communication on the process through our call. I am happy that I was able to have this great first experience with Sonam using Inszone. Thank you for everything Sonam!
Erin
Sonam was excellent at applying all applicable options to get us the lowest rate. This was done quickly and conveniently. Thank you Sonam!
Santa García
Sonam listen to my needs and helped me match the right amount of coverage.
Thank you Sonam!
Mariana Avila
Sonam is very knowledgeable and helped us find the right amount of coverage for our new home, my husband and I are so thankful and feel that we received excellent personalized service.
Alan W.
Completed a 6-month auto insurance policy review with Sonam. She was knowledgeable and courteous and got me the best rates for my vehicles. My wife and I have been with Gateway for many, many years and we feel they are the best for us.
Jenna Goodson
Sonam was very easy to work with and made my experience very enjoyable!
RR
Sonam was very knowledgeable and professional. I recommend working with Sonam!
Nicole Becker
It was great! Thank you for all the help with getting our new car insured!
LC
Thank you for explaining everything in detail. Great service!
Gurinder Pal Singh
Sonam was very professional and helpful about finding our insurance needs and providing cost effective solution.